Last updated: 14-Nov-2022
ABM Buildtech

18 Years of Experience

7 Total Projects

Ongoing Projects
ABM Buildtech
(7 projects)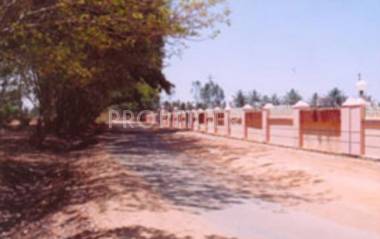 Possession started from: May'10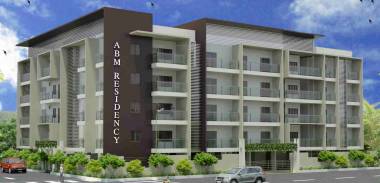 Possession started from: Aug'15
Possession started from: Nov'05
| | | |
| --- | --- | --- |
| Plot | 1200 sqft | Sold Out |
| Plot | 1400 sqft | Sold Out |
| Plot | 1500 sqft | Sold Out |
| Plot | 1750 sqft | Sold Out |
| Plot | 2150 sqft | Sold Out |
| Plot | 2400 sqft | Sold Out |
| Plot | 3000 sqft | Sold Out |
| Plot | 4000 sqft | Sold Out |
| Plot | 8000 sqft | Sold Out |
+ 7 more configurations
- less configurations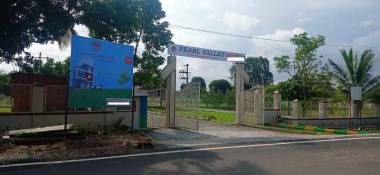 Possession started from: Apr'07
| | | |
| --- | --- | --- |
| Plot | 1096 sqft | Sold Out |
| Plot | 1200 sqft | Sold Out |
| Plot | 1275 sqft | Sold Out |
| Plot | 1500 sqft | Sold Out |
| Plot | 1573 sqft | Sold Out |
| Plot | 1775 sqft | Sold Out |
| Plot | 1904 sqft | Sold Out |
| Plot | 2000 sqft | Sold Out |
| Plot | 2084 sqft | Sold Out |
| Plot | 2430 sqft | Sold Out |
+ 8 more configurations
- less configurations
Possession started from: Dec'06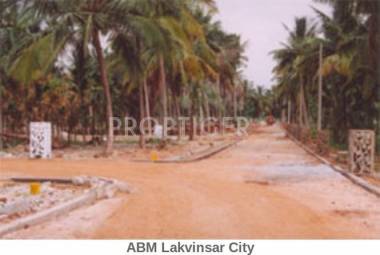 Possession started from: Mar'11
| | | |
| --- | --- | --- |
| Plot | 1200 sqft | Sold Out |
| Plot | 2100 sqft | Sold Out |
| Plot | 2400 sqft | Sold Out |
| Plot | 2800 sqft | Sold Out |
| Plot | 3600 sqft | Sold Out |
+ 3 more configurations
- less configurations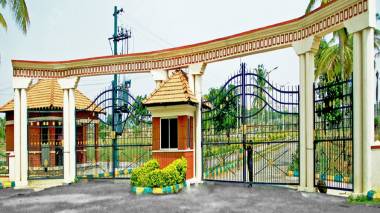 Possession started from: Nov'08
| | | |
| --- | --- | --- |
| Plot | 352 sqft | Sold Out |
| Plot | 840 sqft | Sold Out |
| Plot | 900 sqft | Sold Out |
| Plot | 1200 sqft | Sold Out |
| Plot | 1760 sqft | Sold Out |
| Plot | 2400 sqft | Sold Out |
| Plot | 2510 sqft | Sold Out |
| Plot | 2620 sqft | Sold Out |
| Plot | 3000 sqft | Sold Out |
| Plot | 3280 sqft | Sold Out |
| Plot | 3350 sqft | Sold Out |
| Plot | 3500 sqft | Sold Out |
| Plot | 4000 sqft | Sold Out |
+ 11 more configurations
- less configurations
An Overview:ABM Buildtech Pvt. Ltd. was founded in the year 2004 and since its inception the company has believed in designing and developing lifestyle that surpass the standards set by the real estate industry. The company is furnished with all modern facilities and the pleasant view of the office will make each and every customer feel a homely atmosphere. They strive to offer maximum functionality and comfort at a value for money price point. The Directors of this company are having a good exp... more
An Overview:
ABM Buildtech Pvt. Ltd. was founded in the year 2004 and since its inception the company has believed in designing and developing lifestyle that surpass the standards set by the real estate industry. The company is furnished with all modern facilities and the pleasant view of the office will make each and every customer feel a homely atmosphere. They strive to offer maximum functionality and comfort at a value for money price point. The Directors of this company are having a good experience in this field from many decades. Mr. P. S. Bhanu Prakash is the Chairman of this company. Mr. Mohan Kumar is the Director controlling over the finance. Mr. Anil Kumar is the Managing Director. Under their inspired leadership the company is making an impressive strides among Builders and Developers with much more experience in construction and financing along with the team of marketing stars by fulfilling the customer satisfaction. The company has till now successfully completed a string of projects.
Unique Selling Proposition:
The company believes in offering quality constructions at a reasonable price.
Landmark Projects:
ABM Buildtech Residency Apartments in Kengeri in Bangalore offers 40 flats on sale of the 2 and 3BHK configurations. The sizes of the flats vary between 1275 and 1557 sq. ft, the area covered by the community is 0.29 acres, which includes several amenities for convenience of the buyer.
Villaments located in KR Puram, Bangalore is a pre-launch project of the ABM Buildtech Pvt. Ltd. The project will offer plots in the sizes ranging from 3,500 sq.ft. to 4,000 sq. ft.
less