Last updated: 20-Sep-2020
Ashoknandavanam Properties

2020 Years of Experience

6 Total Projects

2 Ongoing Projects
Ashoknandavanam Properties
(6 projects)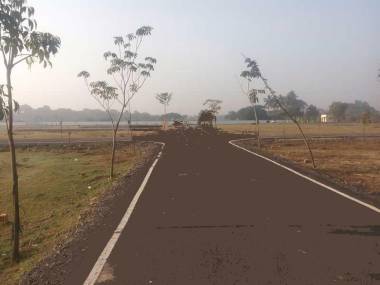 Possession started from: Feb'15
Possession started from: Sep'19
| | | |
| --- | --- | --- |
| Plot | 645 sqft | ₹ 6.4 L |
| Plot | 646 sqft | ₹ 6.4 L |
| Plot | 742 sqft | ₹ 7.4 L |
| Plot | 1001 sqft | ₹ 10 L |
| Plot | 1119 sqft | ₹ 11.1 L |
| Plot | 1162 sqft | ₹ 11.6 L |
| Plot | 1399 sqft | ₹ 13.9 L |
| Plot | 1453 sqft | ₹ 14.5 L |
| Plot | 1614 sqft | ₹ 16.1 L |
| Plot | 2357 sqft | ₹ 23.5 L |
+ 8 more configurations
- less configurations
RERA ID: TN/02/Layout/0096/2018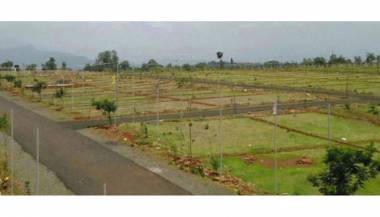 Possession started from: Sep'20
| | | |
| --- | --- | --- |
| Plot | 495 sqft | ₹ 6.9 L |
| Plot | 600 sqft | ₹ 8.3 L |
| Plot | 1200 sqft | ₹ 16.7 L |
| Plot | 1700 sqft | ₹ 23.7 L |
+ 2 more configurations
- less configurations
RERA ID: TN/01/Layout/0038/2018 dated 12/04/2018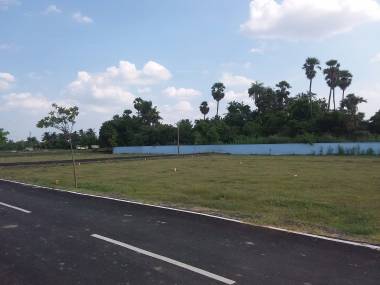 Possession started from: Feb'19
RERA ID: TN/02/Layout/0002/2018
Possession started from: Feb'16
| | | |
| --- | --- | --- |
| Plot | 1001 sqft | Sold Out |
| Plot | 1023 sqft | Sold Out |
| Plot | 1098 sqft | Sold Out |
| Plot | 1162 sqft | Sold Out |
| Plot | 1281 sqft | Sold Out |
| Plot | 1345 sqft | ₹ 24.8 L |
| Plot | 1442 sqft | Sold Out |
| Plot | 1453 sqft | Sold Out |
| Plot | 1700 sqft | Sold Out |
| Plot | 1905 sqft | Sold Out |
| Plot | 1916 sqft | Sold Out |
| Plot | 2045 sqft | Sold Out |
| Plot | 2077 sqft | Sold Out |
| Plot | 2314 sqft | Sold Out |
| Plot | 2680 sqft | Sold Out |
+ 13 more configurations
- less configurations
Possession started from: Jul'12
Ashok Group is a reputed realty company that is based in Chennai and has developed several landmark projects. The portfolio of property by Ashok Group includes both industrial and residential projects. Ashok Group has earned substantial customer loyalty over the years and aims at developing top-class layouts for clients. The Group has already acquired 500 acres in Chennai and its outskirts. The Group has successfully delivered 52 layouts to customers in the residential category. Unique Selling P... more
Ashok Group is a reputed realty company that is based in Chennai and has developed several landmark projects. The portfolio of property by Ashok Group includes both industrial and residential projects. Ashok Group has earned substantial customer loyalty over the years and aims at developing top-class layouts for clients. The Group has already acquired 500 acres in Chennai and its outskirts. The Group has successfully delivered 52 layouts to customers in the residential category.
Unique Selling Point:
The Group develops projects at strategic and prime locations in Chennai and all projects come with requisite CMDA and DTCP approval in addition to proper documents and clear title deeds. The Group tries to ensure maximum value appreciation of properties for its customers and sells properties at viable and affordable costs to buyers. The Group maintains stringent quality standards at all its projects and also offers several value-added services to its customers.
Landmark Projects:
Nanda Vanam is a landmark project developed by the Group at Tiruvallur in Chennai. The project comes with residential plots for buyers and consists of 80 units. The project comes with several amenities and facilities for buyers and lies close to areas like Villivakkam, Ambattur, Koyambedu, Avadi and Poonamallee among other important areas. The railway station lies around 5 kilometres away from the project, while the area is also home to a reliable bus transport network. The project lies approximately 51.7 kilometres away from the project and is accessible via a network of roads.
Type/Category of Projects:
The Group offers economically viable and affordable properties to its buyers without any compromises on quality.
less