Enkay Builders
121 Years of Experience

1 Total Projects

Ongoing Projects
Enkay Builders
(1 project)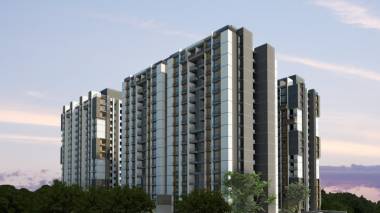 Possession started from: May'17
Enkay Builders has been engaged in premier building construction business and has developed many projects since then. The Group is being managed by well experienced team comprising of people from civil, marketing, legal and finance field line. The Company believes in delivering the best and strives to leave no stone unturned in doing so. Transparency, humility, honesty and integrity is what is of utmost importance to the company and it has shown this in all of ... more
Enkay Builders has been engaged in premier building construction business and has
developed many projects since then. The Group is being managed by well experienced team
comprising of people from civil, marketing, legal and finance field line. The Company
believes in delivering the best and strives to leave no stone unturned in doing so.
Transparency, humility, honesty and integrity is what is of utmost importance to the company
and it has shown this in all of their projects. With many projects in the pipeline, Enkay
Builders is set to travel on the path of unhindered success.
less