Amit ria heights (2bhk+2t (679 sq ft) 679 sq ft)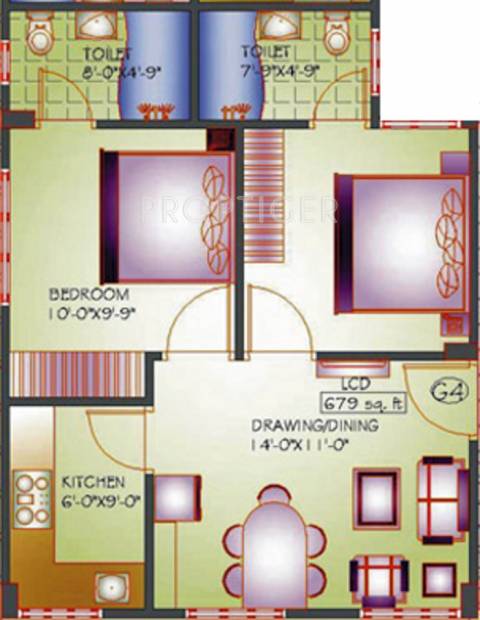 Amit Colonizers Ltd Ria Heights has many options to choose for 1,2 BHK Apartment units. This is a 2D/3D floor plan for 2BHK+2T (679 sq ft) of size 679 sq ft. This floor plan is having 2 toilet.
Top Builders in Shiv Shakti Nagar
Amenities Near by Amit Colonizers Ltd Ria Heights
About PropTiger
PropTiger.com is among India's leading digital real estate advisory firms offering a one-stop platform for buying residential real estate. Founded in 2011 with the goal to help people buy their dream homes, PropTiger.com leverages the power of information and the organization's deep-rooted understanding of the real estate sector to bring simplicity, transparency, and trust in the home buying process. PropTiger.com helps home-buyers through the entire home-buying process through a mix of technology-enabled tools as well as on-ground support. The company offers researched information about various localities and properties and provides guidance on matters pertaining to legal paperwork and loan assistance to successfully fulfill a transaction.
Quick Links
Network Sites
Global Partners
Visit us
Plot No. 25, Echelon Square, Sector - 32, Gurgaon - 122001
Contact us
India
1800-103-104-1
Toll Free
(9am to 6pm)
e-mail :
customer.service@proptiger.com
Copyright © 2015 proptiger.com