Vibgyor housing (1bhk+1t (272 sq ft) 272 sq ft)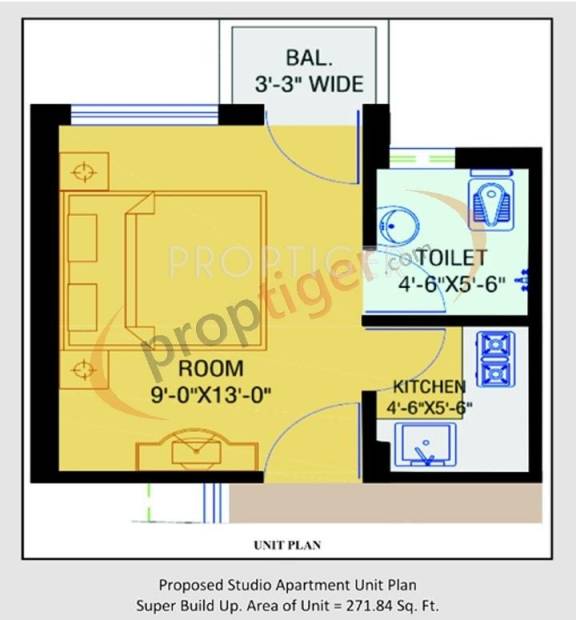 Vibgyor Housing has many options to choose for 1,2 BHK Apartment units. This is a 2D/3D floor plan for 1BHK+1T (272 sq ft) of size 272 sq ft. This floor plan is having 1 toilet and 1 balconies.
Top Builders in Indira Nagar
Amenities Near by Vibgyor Housing
About PropTiger
PropTiger.com is an online real estate advisor that functions on the fundamentals of trust, transparency and expertise. As a digital marketplace with an exhaustive range of property listings, we know it is easy to get lost. At PropTiger.com, we guide home buyers right from the start of their home search to the very end. Browse through more than 139,000 verified real estate properties with accurate lowdown on amenities, neighborhoods and cities, and genuine pictures. Shortlist your favorite homes and allow us to arrange site visits. Our work does not end here. We assist you with home loans and property registrations. Buying a home is an important investment – turn it into your safest, best deal at PropTiger.com.
Quick Links
Network Sites
Global Partners
Visit us
Plot No. 25, Echelon Square, Sector - 32, Gurgaon - 122001
Contact us
India
1800-103-104-1
Toll Free
(9am to 6pm)
e-mail :
customer.service@proptiger.com
Copyright © 2015 proptiger.com