Last updated: 07-Sep-2020
Gravity Homes Pvt Ltd

14 Years of Experience

3 Total Projects

Ongoing Projects
Gravity Homes Pvt Ltd
(3 projects)
Possession started from: Jun'15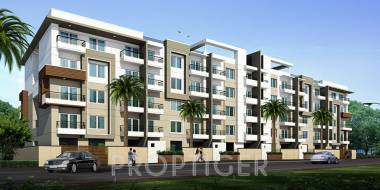 Possession started from: Aug'12
Possession started from: Nov'15
Gravity Constructions has a valuable experience in the real estate industry in the property development business past 6 years. Through our experience and insight, we have developed skills and expertise that enables us today to adopt benchmark processes and technologies. As a company dedicated to progressiveness and innovation, we're poised to take the next step in not just the development, growth and focus of the organisation and business, but also into construction which gets the communities to... more
Gravity Constructions has a valuable experience in the real estate industry in the property development business past 6 years. Through our experience and insight, we have developed skills and expertise that enables us today to adopt benchmark processes and technologies. As a company dedicated to progressiveness and innovation, we're poised to take the next step in not just the development, growth and focus of the organisation and business, but also into construction which gets the communities together.
Gravity Constructions now into both Residential and Commercial developments. The company's initial plans in this segment include building single store commercial complexes on the periphery of
Bangalore
. And Gravity Constructions wishes to continue its practice of delivering world-class quality buildings to customers in the retail industry. These exciting endeavours that lie ahead represent new challenges, new opportunities and new horizons. All of this calls for new ways of being, new ways of learning and growth, as well as new ways of looking at things and a new identity.
less