Last updated: 20-Sep-2020
Sadguru

121 Years of Experience

1 Total Projects

1 Ongoing Projects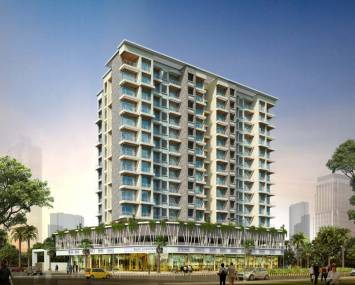 Possession starts from: Jun'22
The Sadguru Group is one of the most respected names in the mainstream realty industry. The Group has made a name for itself with its premium project offerings for customers in Mumbai. The company is based at Nerul in Navi Mumbai and is mainly engaged in the development of apartments in India, villas in Navi Mumbai, plots and even row houses. The company is always engaged in a quest to ferret out value propositions for its customers. The Sadguru Group has made a name for itself over two to three... more
The Sadguru Group is one of the most respected names in the mainstream realty industry. The Group has made a name for itself with its premium project offerings for customers in Mumbai. The company is based at Nerul in Navi Mumbai and is mainly engaged in the development of apartments in India, villas in Navi Mumbai, plots and even row houses. The company is always engaged in a quest to ferret out value propositions for its customers.
The Sadguru Group has made a name for itself over two to three years with its premium homes that are spread across several segments. Economical value is one aspect which is highly emphasized on at the brand along with locations. The latter are chosen with care in order to offer the benefits of hassle free connectivity and accessibility to customers. The Group is focused on its core principles of transparency, quality, integrity and service and this is implemented at every level within the organization itself. Growth volumes have been quite impressive for the Sadguru Group within the last few years and customer expectations have been successfully surpassed with every new project.
The Sadguru Group aims at steadily evolving into a market leader in this industry with an eye firmly fixed on satisfying customers. The Group is also committed towards quality standards and complies with all major global practices and management processes in this regard. It also guarantees world class residential structures in addition to top class construction and engineering techniques. Architecture is another area where the Group excels in addition to luxurious amenities and other fittings within the budgets of customers. Timely delivery is another advantage that the Sadguru Group offers to customers in every conceivable price range. Delivering innovative and functional work and lifestyle environments is a goal at the Sadguru Group.
Budget homes are sought to be delivered to customers at the Sadguru Group, with all possible luxuries and amenities kept intact. The core values of the company has kept it consistently on the path of growth and earned it a loyal client and customer base. The company has always believed in stretching the extra mile for customers in all aspects. Some of its premium projects include the Sadguru's Heritage which comprises of 1 and 2 bedroom apartments and is located at Badlapur, Sadguru's Landmark located at Titwala which comes with 1 and 2 bedroom apartments and Savita Sadan which also offers 1 and 2 bedroom apartments and is located at Badlapur.
Sadguru's Pearl is another acclaimed project by the Group and offers 1 and 2 bedrooms to customers along with the Sadguru Platinum which is making waves in the Mumbai realty market at present. The Sadguru Group has its own registered office at Badlapur and is on a mission to transform Mumbai's real estate arena with unmatched prices, quality and a truckload of amenities and special add-ons for customers. Innovation and steadfastness are two attributes that best define the Sadguru Group in all spheres and it is charting out even more ambitious developmental plans for the region.
less