Last updated: 17-May-2019
Aadhar Group

2 Total Projects

Ongoing Projects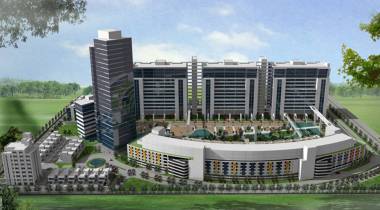 Possession started from: Dec'18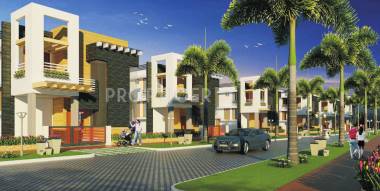 Possession started from: Dec'18
Aadhar Group is a leading developer that is inspired to find out innovative contemporary solutions to housing needs of customers. Aadhar Group is continually engaged in creating newer architecturally appealing landmarks for buyers that keep pace with global trends. Multifaceted real estate development is something that is emphasized highly at the Group along with innovation and creativity. The list of property by Aadhar Group includes almost 40 lakh sq ft of both commercial and residential space... more
Aadhar Group is a leading developer that is inspired to find out innovative contemporary solutions to housing needs of customers. Aadhar Group is continually engaged in creating newer architecturally appealing landmarks for buyers that keep pace with global trends. Multifaceted real estate development is something that is emphasized highly at the Group along with innovation and creativity. The list of property by Aadhar Group includes almost 40 lakh sq ft of both commercial and residential space. The company has several landmark projects up its sleeve and is coming up with several pioneering initiatives for future years.
The company remains committed towards designing, constructing and developing projects that deliver greater value to customers across several segments. The company is committed towards preventing environmental pollution at its projects and maintains basic safety standards through proper technology.
Unique Selling Point:
Quality is a prime concern at the Group and is introduced into each and every aspect of the construction process including materials, processes, systems, technology, work flow, human resources and development. Customer satisfaction is given high priority at the Group along with adherence to strict quality standards and benchmarks. The Group is always innovating on bringing out newer and pioneering housing solutions for customers along with seeking to offer value added services to customers post delivery of projects.
The company makes use of state of the art techniques while engineering and construction projects and makes use of nothing but the best materials. The company wishes to offer cost effective and holistic housing solutions to customers. The company wishes to harness its technological expertise with a view towards developing new age landmarks for clients.
Landmark Projects:
Albatross Studios at Noida is a landmark project offering studio apartments sized at 425 sq ft to buyers and consists of 250 units in all. The project spreads over an area of 27 acres and comes with several premium amenities for residents. Executive Suites is another landmark project at Knowledge Park V in Noida. The project lies in close proximity to several schools, colleges, shopping malls and hospitals. The project offers wonderfully designed landscapes and consists of 300 units in all. The project comes with several amenities for buyers including CCTV surveillance systems, badminton courts, entrance lobby, water fountains, cards room, squash courts, basketball courts, table tennis courts, playing zone for children and a gymnasium.
Type/Category of Projects in a Year:
The company primarily offers cost effective and reasonable housing solutions to customers across multiple segments.
less