Last updated: 04-Jan-2021
Anand And Venkatesh

122 Years of Experience

14 Total Projects

1 Ongoing Projects
Anand And Venkatesh
(14 projects)

Possession starts from: Sep'21
| | | |
| --- | --- | --- |
| Plot | 420 sqft | ₹ 13.4 L |
| Plot | 600 sqft | ₹ 19.2 L |
| Plot | 759 sqft | ₹ 24.2 L |
| Plot | 787 sqft | ₹ 25.1 L |
| Plot | 800 sqft | ₹ 25.6 L |
| Plot | 880 sqft | ₹ 28.1 L |
| Plot | 938 sqft | ₹ 30 L |
| Plot | 988 sqft | ₹ 31.6 L |
| Plot | 1000 sqft | ₹ 32 L |
| Plot | 1111 sqft | ₹ 35.5 L |
| Plot | 1158 sqft | ₹ 37 L |
| Plot | 1208 sqft | ₹ 38.6 L |
| Plot | 1246 sqft | ₹ 39.8 L |
| Plot | 1331 sqft | ₹ 42.5 L |
| Plot | 1344 sqft | ₹ 43 L |
| Plot | 1357 sqft | ₹ 43.4 L |
| Plot | 1399 sqft | ₹ 44.7 L |
| Plot | 1445 sqft | ₹ 46.2 L |
| Plot | 1494 sqft | ₹ 47.8 L |
| Plot | 1632 sqft | ₹ 52.2 L |
+ 18 more configurations
- less configurations
RERA ID: TN/01/Layout/0187/2020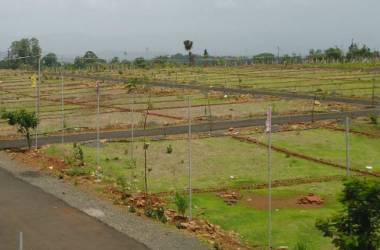 Possession started from: Sep'19
| | | |
| --- | --- | --- |
| Plot | 426 sqft | Sold Out |
| Plot | 472 sqft | ₹ 7 L |
| Plot | 588 sqft | ₹ 8.8 L |
| Plot | 600 sqft | ₹ 9 L |
| Plot | 640 sqft | Sold Out |
| Plot | 817 sqft | ₹ 12.2 L |
| Plot | 1394 sqft | ₹ 20.9 L |
| Plot | 1475 sqft | ₹ 22.1 L |
| Plot | 1500 sqft | ₹ 22.5 L |
| Plot | 1639 sqft | ₹ 24.5 L |
| Plot | 1688 sqft | ₹ 25.3 L |
| Plot | 1725 sqft | Sold Out |
| Plot | 1938 sqft | ₹ 29 L |
| Plot | 2081 sqft | ₹ 31.2 L |
| Plot | 2175 sqft | ₹ 32.6 L |
| Plot | 2256 sqft | ₹ 33.8 L |
| Plot | 2407 sqft | Sold Out |
| Plot | 2548 sqft | ₹ 38.2 L |
| Plot | 2675 sqft | ₹ 40.1 L |
+ 17 more configurations
- less configurations
RERA ID: TN/02/Layout/0107/2018
Possession started from: Jun'11
| | | |
| --- | --- | --- |
| Plot | 1185 sqft | Sold Out |
| Plot | 1296 sqft | Sold Out |
| Plot | 1575 sqft | Sold Out |
| Plot | 1667 sqft | Sold Out |
| Plot | 1737 sqft | Sold Out |
| Plot | 1750 sqft | Sold Out |
| Plot | 1775 sqft | Sold Out |
| Plot | 1777 sqft | Sold Out |
| Plot | 1781 sqft | Sold Out |
| Plot | 1785 sqft | Sold Out |
| Plot | 2068 sqft | Sold Out |
| Plot | 2299 sqft | Sold Out |
| Plot | 2631 sqft | Sold Out |
| Plot | 2998 sqft | Sold Out |
| Plot | 3288 sqft | Sold Out |
+ 13 more configurations
- less configurations
Possession started from: Dec'09
| | | |
| --- | --- | --- |
| Plot | 1287 sqft | Sold Out |
| Plot | 1456 sqft | Sold Out |
| Plot | 1487 sqft | Sold Out |
| Plot | 1500 sqft | Sold Out |
| Plot | 1575 sqft | Sold Out |
| Plot | 1667 sqft | Sold Out |
| Plot | 1680 sqft | Sold Out |
| Plot | 1960 sqft | Sold Out |
| Plot | 2288 sqft | Sold Out |
| Plot | 2332 sqft | Sold Out |
| Plot | 2400 sqft | Sold Out |
| Plot | 2550 sqft | Sold Out |
| Plot | 2562 sqft | Sold Out |
| Plot | 2771 sqft | Sold Out |
| Plot | 5394 sqft | Sold Out |
+ 13 more configurations
- less configurations
Possession started from: Dec'08
| | | |
| --- | --- | --- |
| Plot | 1560 sqft | Sold Out |
| Plot | 2100 sqft | Sold Out |
| Plot | 2392 sqft | Sold Out |
| Plot | 2450 sqft | Sold Out |
| Plot | 2585 sqft | Sold Out |
| Plot | 2751 sqft | Sold Out |
| Plot | 2782 sqft | Sold Out |
| Plot | 2817 sqft | Sold Out |
| Plot | 2839 sqft | Sold Out |
| Plot | 2870 sqft | Sold Out |
| Plot | 2909 sqft | Sold Out |
| Plot | 2935 sqft | Sold Out |
| Plot | 2950 sqft | Sold Out |
| Plot | 2957 sqft | Sold Out |
| Plot | 3914 sqft | Sold Out |
+ 13 more configurations
- less configurations
Possession started from: Oct'15
| | | |
| --- | --- | --- |
| Plot | 1000 sqft | Sold Out |
| Plot | 1020 sqft | Sold Out |
| Plot | 1224 sqft | Sold Out |
| Plot | 1740 sqft | Sold Out |
+ 2 more configurations
- less configurations
Possession started from: Dec'15
| | | |
| --- | --- | --- |
| Plot | 956 sqft | Sold Out |
| Plot | 1190 sqft | Sold Out |
| Plot | 1225 sqft | Sold Out |
| Plot | 1265 sqft | Sold Out |
| Plot | 1297 sqft | Sold Out |
| Plot | 1377 sqft | Sold Out |
| Plot | 1379 sqft | Sold Out |
| Plot | 1431 sqft | Sold Out |
| Plot | 1447 sqft | Sold Out |
| Plot | 1461 sqft | Sold Out |
| Plot | 1519 sqft | Sold Out |
| Plot | 1548 sqft | Sold Out |
| Plot | 1589 sqft | Sold Out |
| Plot | 1641 sqft | Sold Out |
| Plot | 1665 sqft | Sold Out |
+ 13 more configurations
- less configurations
Possession started from: Jun'15
| | | |
| --- | --- | --- |
| Plot | 697 sqft | Sold Out |
| Plot | 728 sqft | Sold Out |
| Plot | 1074 sqft | Sold Out |
| Plot | 1087 sqft | Sold Out |
| Plot | 1200 sqft | Sold Out |
| Plot | 1226 sqft | Sold Out |
| Plot | 1353 sqft | Sold Out |
| Plot | 1526 sqft | Sold Out |
| Plot | 1600 sqft | Sold Out |
| Plot | 1603 sqft | Sold Out |
| Plot | 1730 sqft | Sold Out |
| Plot | 1861 sqft | Sold Out |
| Plot | 2341 sqft | Sold Out |
| Plot | 2650 sqft | Sold Out |
| Plot | 3257 sqft | Sold Out |
+ 13 more configurations
- less configurations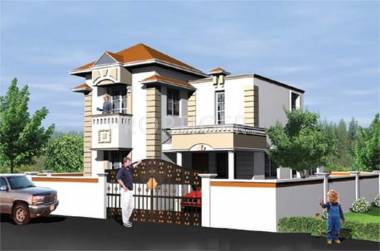 Possession started from: Jan'11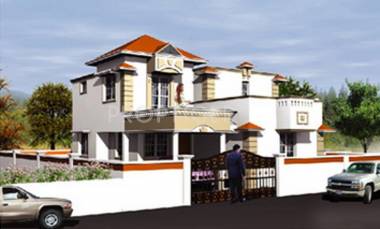 Possession started from: May'11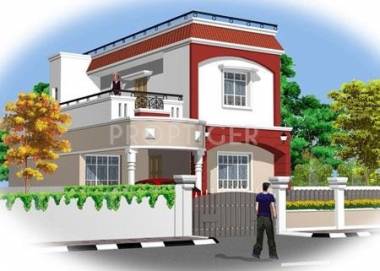 Possession started from: Feb'08
Tiruporur Near Kelambakkam
, Chennai
Possession started from: Aug'15
+ 11 more configurations
- less configurations
Possession started from: Jul'14
| | | |
| --- | --- | --- |
| Plot | 909 sqft | Sold Out |
| Plot | 1057 sqft | Sold Out |
| Plot | 1091 sqft | Sold Out |
| Plot | 1122 sqft | Sold Out |
| Plot | 1125 sqft | Sold Out |
| Plot | 1260 sqft | Sold Out |
| Plot | 1395 sqft | Sold Out |
| Plot | 1665 sqft | Sold Out |
| Plot | 1800 sqft | Sold Out |
| Plot | 1922 sqft | Sold Out |
+ 8 more configurations
- less configurations
Anand
and Venkatesh exquisite homes with specific needs began with Meadow Villas, West Tambaram. The efficiently planned and aesthetically designed independent villa homes offered all the amenities right in the city.
Classic Town
is one of the popular Residential Developments in Thiruvallur neighborhood of
Chennai
. It is among the Ongoing Projects of
Anand
and Venkatesh. The landscape is beautiful with spacious Houses.