Last updated: 08-Aug-2020
Creastate InfraHomes

121 Years of Experience

2 Total Projects

2 Ongoing Projects
Creastate InfraHomes
(2 projects)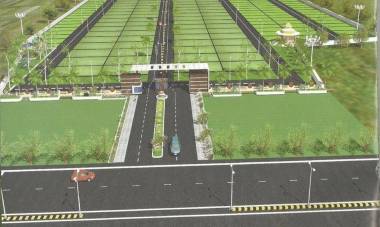 | | | |
| --- | --- | --- |
| Plot | 900 sqft | On Request |
| Plot | 990 sqft | On Request |
| Plot | 1170 sqft | On Request |
| Plot | 1200 sqft | On Request |
| Plot | 1250 sqft | On Request |
| Plot | 1300 sqft | On Request |
| Plot | 1305 sqft | On Request |
| Plot | 1320 sqft | On Request |
| Plot | 1380 sqft | On Request |
| Plot | 1583 sqft | On Request |
| Plot | 1687 sqft | On Request |
| Plot | 1800 sqft | On Request |
| Plot | 2205 sqft | On Request |
+ 11 more configurations
- less configurations
Creastate InfraHomes Pvt. Ltd, an established name amongst real estate companies of Patna has been offering its matchless services to a large number of people in the city. Beginning its journey of success in 2012, Creastate InfraHomes has crossed many milestones with its sincere efforts and power of apprehension. Determined to establish itself as one of the promising real estate players, Creastate InfraHomes has never looked back to where it started. With the ceaseless efforts of a hand-picked p... more
Creastate InfraHomes Pvt. Ltd, an established name amongst real estate companies of Patna has been offering its matchless services to a large number of people in the city.
Beginning its journey of success in 2012, Creastate InfraHomes has crossed many milestones with its sincere efforts and power of apprehension. Determined to establish itself as one of the promising real estate players, Creastate InfraHomes has never looked back to where it started. With the ceaseless efforts of a hand-picked pool of seasoned professionals, Creastate InfraHomes has been able to stand as a testimony of trust and confidence for people of Patna.
Being known as one of the fastest growing real estate companies of Patna, Creastate InfraHomes has left no stones unturned in serving people with best quality projects. It has successfully reached the highest level of customer service by making people meet their dream houses. Strict adherence to professionalism and ability to cope up with the changes has led Creastate InfraHomes to improve and enhance its efficiency day by day.
Creastate InfraHomes is solely aimed towards transforming the lifestyle of people in Patna and taking forward this as its long term goal, it has tried its level best to prove itself through constant and honest efforts. Leading with the sheer thought of providing people with comfortable and peaceful homes, Creastate InfraHomes turns every possibility into opportunity and faces each challenge confidently.
At Creastate InfraHomes, we believe that for a better and progressive future, we should direct our efforts towards raising the living standards of people. And therefore we focus our efforts in planned development across real estate industry to help people earn a high-end living.
less