Affordable Luxury Housing: The Much Needed Revolution in Indian Real Estate
Throughout human history, luxury goods have become everyday necessities. This seems to be true of housing too, with affordable luxury homes gaining popularity in the real estate market. An affordable luxury home has all the attributes of a premium property, but is affordable to a larger segment of the population. 
Small as it is, in India, 'luxury' real estate has found its market niche. Traditionally, the HNI and ultra-HNI have bought luxury houses in India, but only 10% of the homebuyers belong to these categories. So, the developers who have a premium brand positioning do not serve most of the homebuyers. Though it is still a niche market, the affordable luxury market is fast expanding its base to include homebuyers from the middle class. 
[caption id="" align="aligncenter" width="718"]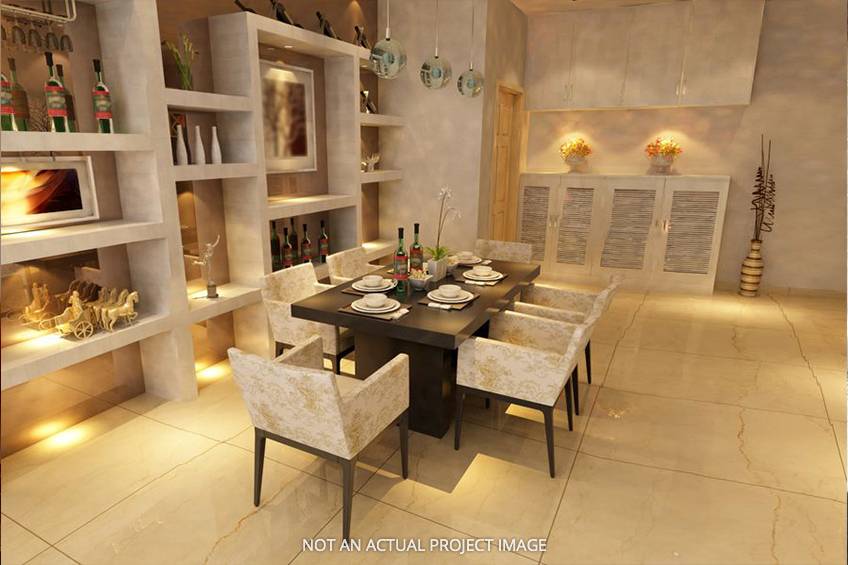 Affordable luxury housing is a revolution because now, the middle income group can enjoy premium living without paying through their nose (Picture Credit: PropTiger.com)[/caption]
Why Affordable Luxury Projects Now?
The government's Affordable Housing Policy is designed to provide houses at a lower price. These homes are categorized as affordable houses according to three parameters: affordability, size of the dwellings, and the income level. Most of these units are small in size, and do not offer much more than the basic amenities. According to the income level and size of the dwelling, homebuyers of Economically Weaker Section (EWS), Lower Income Group (LIG) and Middle Income Group (MIG) can be roughly categorized this way: 
                              Annual Income                        Size of the Dwelling
EWS                      Less than 1.5 LPA                        Less than 300 sq ft
LIG                              1.5- 3 LPA                                 300-600 sq ft
MIG                             3-10 LPA                                600-1,200 sq ft
While the EWS and LIG homebuyers do not resent living in such congested spaces much, the MIG buyers do. MIG homebuyers spend the most in Indian real estate. So, the real estate developers cannot ignore their needs for too long. The MIG buyers cannot buy the premium houses which the ultra HNIs invest in. So, why not erect similar houses for them at an affordable price? A few real estate developers, therefore, are offering them what they really want, instead of meeting the arbitrary standards of premium brands. 
What makes 'Affordable Luxury' homes different? 
In the real estate industry, luxury means much more than spacious apartments. The luxury apartments are larger in size, and have high-end security, reserved parking, club houses and golf courses. Apart from this, much of the premium is paid for living in a wealthy neighborhood. Not surprisingly, most of the premium projects are in posh localities. 
To build luxury homes at a lower cost, however, the developers compromise on certain features. They buy land for a lower price in a not-very-expensive neighborhood. Though they do not compromise on the layout and décor, they cut costs by not buying branded fixtures and furniture. By offering luxury homes within larger townships, the developers save money while offering integrated townships to the homebuyers. 
Affordable luxury houses do not compete with the ultra-HNI premium homes. They are not meant for the EWS class either.  This is a revolution because now, the middle income group can enjoy premium houses without paying through their nose. 
To know more about affordable luxury projects, log on to our website PropTiger.com. 
News And Views
Buy & Sell
Buyers