Last updated: 09-Jun-2022
S S Buildcon

18 Years of Experience

7 Total Projects

Ongoing Projects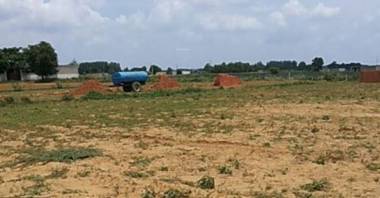 Sector 12 Noida Extension
, Greater Noida
Possession started from: Dec'17
+ 13 more configurations
- less configurations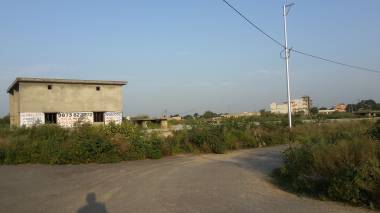 Sector 12 Noida Extension
, Greater Noida
Possession started from: Mar'16
| | | |
| --- | --- | --- |
| Plot | 261 sqft | Sold Out |
| Plot | 450 sqft | Sold Out |
| Plot | 503 sqft | Sold Out |
| Plot | 513 sqft | Sold Out |
| Plot | 540 sqft | Sold Out |
| Plot | 648 sqft | Sold Out |
| Plot | 864 sqft | Sold Out |
| Plot | 900 sqft | Sold Out |
| Plot | 1044 sqft | Sold Out |
| Plot | 1080 sqft | Sold Out |
| Plot | 1107 sqft | Sold Out |
| Plot | 1260 sqft | Sold Out |
| Plot | 1692 sqft | Sold Out |
| Plot | 1800 sqft | Sold Out |
| Plot | 1980 sqft | Sold Out |
+ 13 more configurations
- less configurations
Possession started from: May'13
| | | |
| --- | --- | --- |
| Plot | 810 sqft | Sold Out |
| Plot | 963 sqft | Sold Out |
| Plot | 972 sqft | Sold Out |
| Plot | 990 sqft | Sold Out |
| Plot | 1305 sqft | Sold Out |
| Plot | 1350 sqft | Sold Out |
| Plot | 1396 sqft | Sold Out |
| Plot | 1449 sqft | Sold Out |
| Plot | 1512 sqft | Sold Out |
| Plot | 1566 sqft | Sold Out |
| Plot | 1710 sqft | Sold Out |
| Plot | 1944 sqft | Sold Out |
| Plot | 1962 sqft | Sold Out |
| Plot | 2349 sqft | Sold Out |
| Plot | 3492 sqft | Sold Out |
+ 13 more configurations
- less configurations
Possession started from: Jan'15
| | | |
| --- | --- | --- |
| Plot | 450 sqft | Sold Out |
| Plot | 554 sqft | Sold Out |
| Plot | 684 sqft | Sold Out |
| Plot | 810 sqft | Sold Out |
| Plot | 900 sqft | Sold Out |
| Plot | 936 sqft | Sold Out |
| Plot | 1044 sqft | Sold Out |
| Plot | 1161 sqft | Sold Out |
| Plot | 1350 sqft | Sold Out |
| Plot | 1611 sqft | Sold Out |
| Plot | 1629 sqft | Sold Out |
| Plot | 1926 sqft | Sold Out |
| Plot | 2025 sqft | Sold Out |
| Plot | 2331 sqft | Sold Out |
| Plot | 2916 sqft | Sold Out |
+ 13 more configurations
- less configurations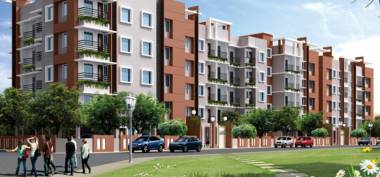 Possession started from: Jul'18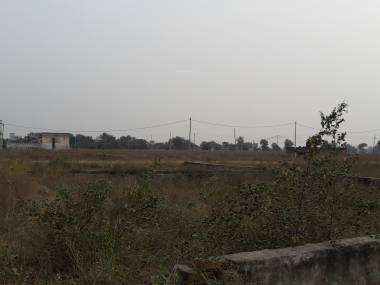 Possession started from: Dec'15
| | | |
| --- | --- | --- |
| Plot | 450 sqft | Sold Out |
| Plot | 540 sqft | Sold Out |
| Plot | 612 sqft | Sold Out |
| Plot | 666 sqft | Sold Out |
| Plot | 900 sqft | Sold Out |
| Plot | 1296 sqft | Sold Out |
| Plot | 1350 sqft | Sold Out |
| Plot | 1541 sqft | Sold Out |
| Plot | 1692 sqft | Sold Out |
| Plot | 1827 sqft | Sold Out |
+ 8 more configurations
- less configurations
An Overview: S.S Buildcon Pvt. Ltd. was founded in 2005, has set new trends and benchmarks of architectural excellence in the contemporary global scenario. An ISO 9001:2000 certified company, SS Buildcon Pvt. Ltd. Has successfully completed several years in real estate business and today it has revolutionized the real estate arena. Under the dynamic and pragmatic leadership of Mr. Ajay Kumar; Chairman & CMD and experienced Board Members, SS Buildcon Pvt. Ltd. Group is scaling new heights and tou... more
An Overview:
S.S Buildcon Pvt. Ltd. was founded in 2005, has set new trends and benchmarks of architectural excellence in the contemporary global scenario. An ISO 9001:2000 certified company, SS Buildcon Pvt. Ltd. Has successfully completed several years in real estate business and today it has revolutionized the real estate arena. Under the dynamic and pragmatic leadership of Mr. Ajay Kumar; Chairman & CMD and experienced Board Members, SS Buildcon Pvt. Ltd. Group is scaling new heights and touched the horizon of excellence. Their vision and entrepreneurial acumen and have taken the group to the greater heights.
Unique Selling Proposition:
The company always enjoyed a great amount of trust and loyalty from its stakeholders as it offers only quality constructions.
Landmark Projects:
Shri Ram Vatika by SS Buildcon, located in Noida, offers plots for residential spaces. There are 193 units in total. The plot sizes range from 450 sq. ft. to 2916 sq. ft. It sprawls over an area of 15.18 acres.
Emerald by SS Buildcon, located in Knowledge Park V, Noida, offers 1 BHK, 2 BHK and 3 BHK apartments. The apartment sizes range from 536 sq ft to 1200 sq ft. the project covers over an acre and it offer 212 apartments. The location is well connected to Delhi and NCR.
less