Last updated: 04-Dec-2020
Yume Homes and Lands

2022 Years of Experience

5 Total Projects

Ongoing Projects
Yume Homes and Lands
(5 projects)
Possession started from: Jun'14
| | | |
| --- | --- | --- |
| Plot | 1000 sqft | Sold Out |
| Plot | 1180 sqft | Sold Out |
| Plot | 1200 sqft | Sold Out |
| Plot | 1250 sqft | Sold Out |
| Plot | 1288 sqft | Sold Out |
| Plot | 1409 sqft | Sold Out |
| Plot | 1463 sqft | Sold Out |
| Plot | 1500 sqft | Sold Out |
+ 6 more configurations
- less configurations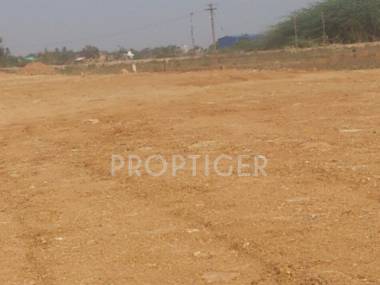 Possession started from: Jan'15
| | | |
| --- | --- | --- |
| Plot | 600 sqft | Sold Out |
| Plot | 770 sqft | Sold Out |
| Plot | 1200 sqft | Sold Out |
| Plot | 1500 sqft | Sold Out |
+ 2 more configurations
- less configurations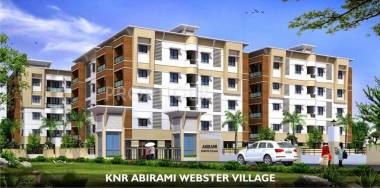 Possession started from: Dec'14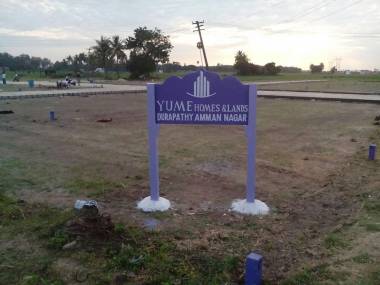 | | | |
| --- | --- | --- |
| Plot | 744 sqft | Sold Out |
| Plot | 900 sqft | Sold Out |
| Plot | 987 sqft | Sold Out |
| Plot | 996 sqft | Sold Out |
| Plot | 1038 sqft | Sold Out |
| Plot | 1080 sqft | Sold Out |
| Plot | 1101 sqft | Sold Out |
| Plot | 1123 sqft | Sold Out |
| Plot | 1155 sqft | Sold Out |
| Plot | 1197 sqft | Sold Out |
| Plot | 1200 sqft | Sold Out |
| Plot | 1263 sqft | Sold Out |
| Plot | 1445 sqft | Sold Out |
| Plot | 1509 sqft | Sold Out |
| Plot | 1668 sqft | Sold Out |
| Plot | 1685 sqft | Sold Out |
| Plot | 1689 sqft | Sold Out |
| Plot | 1978 sqft | Sold Out |
| Plot | 2136 sqft | Sold Out |
| Plot | 2395 sqft | Sold Out |
+ 18 more configurations
- less configurations
RERA ID: TN/01/Layout/0230/2020 dated 20/11/2020
Possession started from: Nov'14
| | | |
| --- | --- | --- |
| Plot | 474 sqft | Sold Out |
| Plot | 960 sqft | Sold Out |
| Plot | 1200 sqft | Sold Out |
| Plot | 1350 sqft | Sold Out |
| Plot | 1545 sqft | Sold Out |
| Plot | 1650 sqft | Sold Out |
| Plot | 1755 sqft | Sold Out |
| Plot | 1845 sqft | Sold Out |
| Plot | 1935 sqft | Sold Out |
| Plot | 2025 sqft | Sold Out |
| Plot | 2325 sqft | Sold Out |
| Plot | 2430 sqft | Sold Out |
+ 10 more configurations
- less configurations
Yume Homes and Lands is a leading real estate company in Chennai and has been a powerhouse from the year 2010 onwards. Yume Homes and Lands is spearheaded by Mr. Pandiyaraj who serves as the managing director. The company has its own skilled professional team and the Managing Director himself has extensive experience in this industry and always focuses on meeting customer needs above all else. The company aims at exceeding customer expectations with unmatched service and quality offerings and be... more
Yume Homes and Lands is a leading real estate company in Chennai and has been a powerhouse from the year 2010 onwards. Yume Homes and Lands is spearheaded by Mr. Pandiyaraj who serves as the managing director. The company has its own skilled professional team and the Managing Director himself has extensive experience in this industry and always focuses on meeting customer needs above all else. The company aims at exceeding customer expectations with unmatched service and quality offerings and believes in innovation as a primary component for delivering landmark projects to customers on time.
Unique Selling Point:
The company believes in integrity and business ethics as cornerstones of all business dealings and transactions with customers. The company also thrives on innovation, creativity and aesthetically designed and functionally efficient homes that are synonymous with global quality and value for money. All property by Yume Homes and Lands is located strategically at prime locations and is built with a view towards providing complete customer satisfaction with engineering excellence, optimized living spaces and unmatched quality. The company believes in building lifelong customer relationships.
Landmark Projects:
KNR Abirami Webster Village is a landmark project located near Perungalathur in Chennai and lies right off the Grand Southern Trunk Road at Vandalur. The project comes with well designed apartments sized between 530 and 1200 sq ft and consists of 146 units in all. Sheeradi Nagar is another landmark project offering residential plots to buyers that are sized between 1000 and 1500 sq ft on an average. The project consists of 55 units and comes with several facilities and amenities for residents.
less