Last updated: 03-May-2021
Anand Ultima Builders

44 Years of Experience

9 Total Projects

1 Ongoing Projects
Anand Ultima Builders
(9 projects)
Possession started from: Jun'18
Possession started from: Jun'16
| | | |
| --- | --- | --- |
| Plot | 900 sqft | Sold Out |
| Plot | 1000 sqft | Sold Out |
| Plot | 1125 sqft | Sold Out |
| Plot | 1260 sqft | Sold Out |
| Plot | 1350 sqft | Sold Out |
| Plot | 1462 sqft | Sold Out |
| Plot | 1500 sqft | Sold Out |
| Plot | 1575 sqft | Sold Out |
| Plot | 1650 sqft | Sold Out |
| Plot | 1727 sqft | Sold Out |
| Plot | 1750 sqft | Sold Out |
| Plot | 1800 sqft | Sold Out |
| Plot | 3654 sqft | Sold Out |
| Plot | 4001 sqft | Sold Out |
| Plot | 4229 sqft | Sold Out |
+ 13 more configurations
- less configurations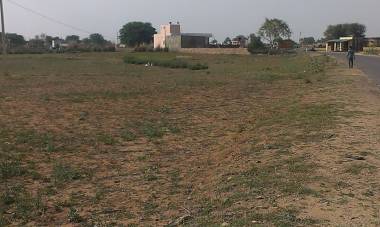 Possession started from: Dec'17
+ 7 more configurations
- less configurations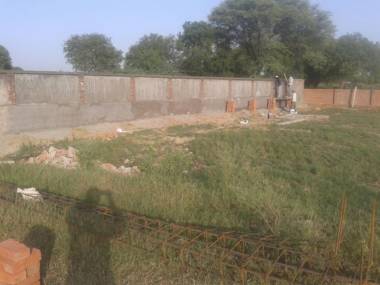 Possession started from: Jan'17
+ 8 more configurations
- less configurations
Possession started from: Aug'18
+ 3 more configurations
- less configurations
Possession started from: Nov'14
Possession started from: Jan'17
| | | |
| --- | --- | --- |
| Plot | 650 sqft | Sold Out |
| Plot | 900 sqft | Sold Out |
| Plot | 2250 sqft | Sold Out |
| Plot | 4500 sqft | Sold Out |
+ 2 more configurations
- less configurations
Possession started from: Dec'15
| | | |
| --- | --- | --- |
| Plot | 900 sqft | Sold Out |
| Plot | 999 sqft | Sold Out |
| Plot | 1125 sqft | Sold Out |
| Plot | 1242 sqft | Sold Out |
| Plot | 1350 sqft | Sold Out |
| Plot | 1404 sqft | Sold Out |
| Plot | 1620 sqft | Sold Out |
| Plot | 1710 sqft | Sold Out |
| Plot | 1800 sqft | Sold Out |
| Plot | 2250 sqft | Sold Out |
+ 8 more configurations
- less configurations
Anand Ultima Builders is one of the leading construction firms of Northern India. Anand Ultima Builders (AUB) has gained much of reputation in the real estate of Jaipur. Their corporate office is in Janakpuri, New Delhi and the regional office is in Vishwa sadan, Janakpuri. The CMD of the construction firm is Mr. Anand Bhallabh and Ms. Neha Suri is the Executive Director. Anand Ultima Builders has worked had to present exquisite residential townships in Jaipur. They ensure that every project tha... more
Anand Ultima Builders is one of the leading construction firms of Northern India. Anand Ultima Builders (AUB) has gained much of reputation in the real estate of Jaipur. Their corporate office is in Janakpuri, New Delhi and the regional office is in Vishwa sadan, Janakpuri. The CMD of the construction firm is Mr. Anand Bhallabh and Ms. Neha Suri is the Executive Director.
Anand Ultima Builders has worked had to present exquisite residential townships in Jaipur. They ensure that every project that they provide is of best quality. The builders also provide various services to their clients. So far the company has built numerous projects in and around the city.
With the ever changing requirements of clients for a better living, AUB plans every project in such a way so as to suit both the current as well as the future needs.
Top Projects by the Anand Ultima Builders:
AUB Sai Hills in NH-12,

Jaipur

, offering farm houses.
AUB Residency in NH-8,

Delhi

- Jaipur Highway.
Defence Enclave in NH-8.
There are some of the projects which are soon going to be launched by the Anand Ultima Builders-
Ashiana Enclave in Jaipur Ajmer Expressway,

Jaipur

, comprising 1936 plots with sizes ranging from 900 sq. ft. - 4,500 sq. ft.
Anand Enclave,

Tonk Road

,

Jaipur

, dwelling 600 plots with unit sizes ranging from 900 sq. ft. - 2,250 sq. ft.
less