Last updated: 21-Aug-2020
Connoisseur Properties
23 Years of Experience

3 Total Projects

Ongoing Projects
Connoisseur Properties
(3 projects)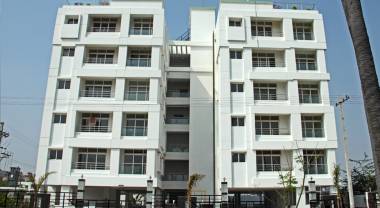 Possession started from: Jan'12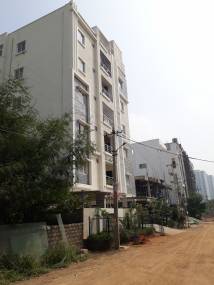 Possession started from: Dec'12
Possession started from: Mar'14
When it comes to property in India, Connoisseur is a name to reckon with! Connoisseur Properties Pvt Ltd aims at being one of the foremost realty players in the country. This company essentially offers both civil engineering and property development services and aims at the creation of landmark projects that adhere to global standards and are reflective of superior business acumen and engineering skills. The company also believes in working with the best associates for its projects and places hi... more
When it comes to property in India, Connoisseur is a name to reckon with! Connoisseur Properties Pvt Ltd aims at being one of the foremost realty players in the country. This company essentially offers both civil engineering and property development services and aims at the creation of landmark projects that adhere to global standards and are reflective of superior business acumen and engineering skills. The company also believes in working with the best associates for its projects and places high importance on relationships. The Infrastructure and Construction segments of the company are based in Hyderabad, Andhra Pradesh while sales offices are also present in both Australia and Oman. The company is targeting the establishment of offices in all metro cities in India in the near future.
Connoisseur Properties Pvt Ltd is targeting the numero uno position in India's realty market. The company places high emphasis on a sustainable and efficient development process and cycle in addition to targeting swifter delivery patterns. The company also believes in creating the right work environment for its employees. The company prides itself on its team of skilled, qualified and dedicated employees who ensure the swift completion of projects much before schedule. The company is also targeting greater operational diversity with regard to exploring projects in both infrastructural and commercial areas in addition to hospitality, malls and even Special Economic Zones. The company has its own trademark, namely the CEP or Connoisseur Engineering Process which takes a very hands-on approach to circumstances and conditions prevailing in local markets while planning projects and follows it up with disciplined and seamless execution.
The company aims at offering value propositions to customers and clients which are quite evident through all Connoisseur completed projects. The company believes in maintaining the highest legal, ethical and value standards while doing business. Employees are the main assets at the company and it undertakes several welfare initiatives in this regard while following a system of internal training with regard to both technology and administrative project management. The company also places high importance on safety and security measures while working on projects. Employees are periodically trained for greater development and productivity. The company also has its own Quality Management System which is implemented through due adherence to all necessary standards, statutory obligations, codes of conduct and specifications.
Connoisseur attempts at undertaking all projects in a thorough and systematic manner which also takes into account all aspects related to overall sustainability and environmental protection. Minimizing environmental impact across all projects is the company's motto. The company has its own specific methodology with regard to project delivery. The basic process encompasses proper planning, detailing and eradication of any possible duplication across business units. Work structures and schedules are created with a view towards maintaining greater efficiency thereafter. Additionally, the company makes it a point to offer post construction maintenance services for greater peace of mind. Customer support and service is also top notch at Connoisseur and it is steadily focusing on greater welfare initiatives for its team of loyal customers.
less