Last updated: 21-Jun-2021
Greens Property Developers

123 Years of Experience

10 Total Projects

Ongoing Projects
Greens Property Developers
(10 projects)
Possession started from: May'15
| | | |
| --- | --- | --- |
| Plot | 1535 sqft | Sold Out |
| Plot | 1610 sqft | Sold Out |
| Plot | 1750 sqft | Sold Out |
| Plot | 1925 sqft | Sold Out |
| Plot | 1987 sqft | Sold Out |
| Plot | 2008 sqft | Sold Out |
| Plot | 2100 sqft | Sold Out |
| Plot | 2187 sqft | Sold Out |
| Plot | 2262 sqft | Sold Out |
| Plot | 3625 sqft | Sold Out |
+ 8 more configurations
- less configurations
Possession started from: Jun'14
| | | |
| --- | --- | --- |
| Plot | 1187 sqft | Sold Out |
| Plot | 1200 sqft | Sold Out |
| Plot | 1337 sqft | Sold Out |
| Plot | 1350 sqft | Sold Out |
| Plot | 1487 sqft | Sold Out |
| Plot | 1500 sqft | Sold Out |
| Plot | 1637 sqft | Sold Out |
| Plot | 1650 sqft | Sold Out |
| Plot | 1750 sqft | Sold Out |
| Plot | 2069 sqft | Sold Out |
+ 8 more configurations
- less configurations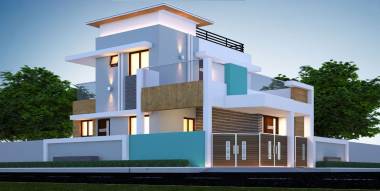 Possession started from: Apr'20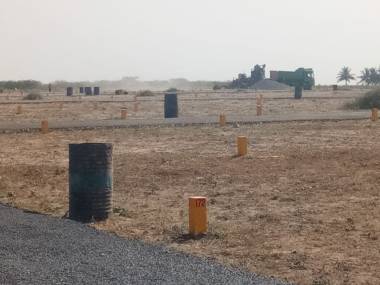 Possession started from: Nov'18
| | | |
| --- | --- | --- |
| Plot | 425 sqft | Sold Out |
| Plot | 438 sqft | Sold Out |
| Plot | 450 sqft | Sold Out |
| Plot | 1475 sqft | Sold Out |
| Plot | 1488 sqft | Sold Out |
| Plot | 1500 sqft | Sold Out |
| Plot | 1638 sqft | Sold Out |
| Plot | 1650 sqft | Sold Out |
| Plot | 1671 sqft | Sold Out |
| Plot | 1725 sqft | Sold Out |
| Plot | 1819 sqft | Sold Out |
| Plot | 1905 sqft | Sold Out |
| Plot | 1913 sqft | Sold Out |
| Plot | 2033 sqft | Sold Out |
| Plot | 2078 sqft | Sold Out |
| Plot | 2147 sqft | Sold Out |
| Plot | 2200 sqft | Sold Out |
| Plot | 2513 sqft | Sold Out |
| Plot | 2668 sqft | Sold Out |
| Plot | 3504 sqft | Sold Out |
+ 18 more configurations
- less configurations
Possession started from: Mar'15
| | | |
| --- | --- | --- |
| Plot | 1575 sqft | Sold Out |
| Plot | 1750 sqft | Sold Out |
| Plot | 2600 sqft | Sold Out |
| Plot | 2655 sqft | Sold Out |
| Plot | 3000 sqft | Sold Out |
| Plot | 3200 sqft | Sold Out |
+ 4 more configurations
- less configurations
Possession started from: Jul'14
| | | |
| --- | --- | --- |
| Plot | 1500 sqft | Sold Out |
| Plot | 1650 sqft | Sold Out |
| Plot | 1845 sqft | Sold Out |
| Plot | 1890 sqft | Sold Out |
| Plot | 1925 sqft | Sold Out |
| Plot | 2230 sqft | Sold Out |
| Plot | 2310 sqft | Sold Out |
| Plot | 3130 sqft | Sold Out |
| Plot | 3143 sqft | Sold Out |
| Plot | 4123 sqft | Sold Out |
+ 8 more configurations
- less configurations
Possession started from: May'15
| | | |
| --- | --- | --- |
| Plot | 640 sqft | Sold Out |
| Plot | 971 sqft | Sold Out |
| Plot | 1500 sqft | Sold Out |
| Plot | 1575 sqft | Sold Out |
| Plot | 1650 sqft | Sold Out |
| Plot | 1725 sqft | Sold Out |
| Plot | 1800 sqft | Sold Out |
| Plot | 1991 sqft | Sold Out |
| Plot | 2306 sqft | Sold Out |
| Plot | 2936 sqft | Sold Out |
+ 8 more configurations
- less configurations
Possession started from: Apr'15
| | | |
| --- | --- | --- |
| Plot | 773 sqft | Sold Out |
| Plot | 1914 sqft | Sold Out |
| Plot | 1943 sqft | Sold Out |
| Plot | 2040 sqft | Sold Out |
| Plot | 2100 sqft | Sold Out |
| Plot | 3000 sqft | Sold Out |
| Plot | 3128 sqft | Sold Out |
| Plot | 3552 sqft | Sold Out |
| Plot | 3812 sqft | Sold Out |
| Plot | 4000 sqft | Sold Out |
+ 8 more configurations
- less configurations
Possession started from: Aug'14
| | | |
| --- | --- | --- |
| Plot | 7300 sqft | Sold Out |
| Plot | 8678 sqft | Sold Out |
| Plot | 9157 sqft | Sold Out |
| Plot | 9350 sqft | Sold Out |
| Plot | 9747 sqft | Sold Out |
| Plot | 9840 sqft | Sold Out |
| Plot | 10067 sqft | Sold Out |
| Plot | 10657 sqft | Sold Out |
| Plot | 11452 sqft | Sold Out |
| Plot | 11880 sqft | Sold Out |
+ 8 more configurations
- less configurations
Possession started from: Nov'14
| | | |
| --- | --- | --- |
| Plot | 1750 sqft | Sold Out |
| Plot | 1925 sqft | Sold Out |
| Plot | 2008 sqft | Sold Out |
| Plot | 2125 sqft | Sold Out |
| Plot | 2186 sqft | Sold Out |
| Plot | 2287 sqft | Sold Out |
| Plot | 2400 sqft | Sold Out |
| Plot | 2520 sqft | Sold Out |
| Plot | 2687 sqft | Sold Out |
| Plot | 3300 sqft | Sold Out |
| Plot | 4176 sqft | Sold Out |
| Plot | 5202 sqft | Sold Out |
+ 10 more configurations
- less configurations
An Overview: Greens Property Developers have been in the field of real estate for well over two decades in region of Coimbatore region. The company has successfully completed projects in and around Coimbatore and this speaks volumes about the quality and glory of the company. They assure their clients with trustworthiness and reliability as they aims to establish a long-standing relationship with each and every customer. Their main function is development of residential individual plots by way o... more
An Overview:
Greens Property Developers have been in the field of real estate for well over two decades in region of Coimbatore region. The company has successfully completed projects in and around Coimbatore and this speaks volumes about the quality and glory of the company. They assure their clients with trustworthiness and reliability as they aims to establish a long-standing relationship with each and every customer. Their main function is development of residential individual plots by way of joint development with the landowners or by buying the property. The process includes planning, marketing and developing housing plots for the community. They aim is to offer premium housing plots that would appreciate in value and would be a prized possession for years.
Unique Selling Proposition:
They offer quality construction of houses as per vastu
Landmark Projects:
Sri Krishana Nagar DTCP Phase I is located in Eachanari, Coimbatore, this is a premium housing project launched by Greens Property Developers. The project offers 40 plots in configurations ranging from 1575 sq. ft. to 3200 sq. ft. in Coimbatore South.
Greens Property Developers Meadows in Saravanampatti, Coimbatore offers 66 plots in sizes varying from 773 sq. ft. to 4,000 sq. ft.
less