Last updated: 25-Aug-2020
KNC Builders
10 Years of Experience

1 Total Projects

Ongoing Projects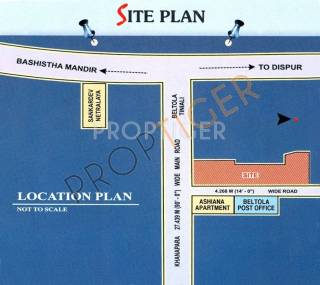 Possession started from: Apr'07
KNC Builders Pvt. Ltd.'s successful completion of "Pooja Apartment" at Nabagrah Hill have given impetus to launch their current residential project in the name and style of "Shree Enclave". It is a dual block residential apartment that is bound to make coming home the greatest joy of your life. The working force behind KNC Builders Pvt. Ltd. is Sri Kanhaiya Lal Surana, Sri Nayan Kumar Das and Sri Charan Saran Bajoria along with the technical team of reputed architectural firm, SRISHTI from Kolka... more
KNC Builders Pvt. Ltd.'s successful completion of "Pooja Apartment" at Nabagrah Hill have given impetus to launch their current residential project in the name and style of "
Shree Enclave
". It is a dual block residential apartment that is bound to make coming home the greatest joy of your life. The working force behind KNC Builders Pvt. Ltd. is Sri Kanhaiya Lal Surana, Sri Nayan Kumar Das and Sri Charan Saran Bajoria along with the technical team of reputed architectural firm, SRISHTI from
Kolkata
and structural engineering firm CADMETRIC CONSULTING from
Guwahati
forms a perfect team behind this venture. Here is an opportunity to be in the hub of happening city life and reap the benefits of being an urban denizen. It is a cherished desire to live life with the amenities a city has to offer. The flavour, the style and the convenience all rolled into an address that promise, you live it up always.
less