Last updated: 26-Aug-2021
Kashish
22 Years of Experience

4 Total Projects

2 Ongoing Projects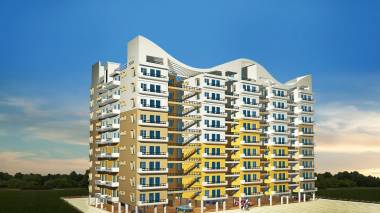 Possession started from: Dec'15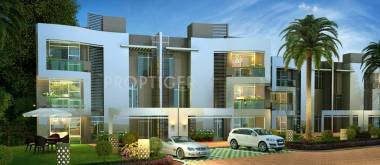 Possession started from: Oct'18
Kashish Developer Limited was established in the year 2001 by tow directors including the Managing Director Mr. Sunil Choudhary. The company is one of the biggest realty players in the state of Jharkhand and is branching out with Kashish new projects in other parts of India as well. The company has already completed eight big ticket projects spanning more than 3.50 lakh sq ft and another 25 lakh sq ft is set to be covered through Kashish under construction projects across the country. The compan... more
Kashish Developer Limited was established in the year 2001 by tow directors including the Managing Director Mr. Sunil Choudhary. The company is one of the biggest realty players in the state of Jharkhand and is branching out with Kashish new projects in other parts of India as well. The company has already completed eight big ticket projects spanning more than 3.50 lakh sq ft and another 25 lakh sq ft is set to be covered through Kashish under construction projects across the country. The company prides itself on its capable team of professionals and project managers in addition to top class infrastructure, tools and machinery. The company is always capable of undertaking stand-alone projects covering up to 5 lakh sq ft.
The company has grown by leaps and bounds and is today a trusted name when it comes to property in India. The company has now evolved into a multi-segment conglomerate and has carved a niche for itself in an extremely competitive market with its transparency and streamlined project management and customer servicing processes. Construction quality has always been top class at Kashish and timely delivery to customers is another factor that has worked in its favour. The company is credited with the transformation in Jharkhand's skyline and for having developed landmark projects like Indira Regency, Mecon Vatika, Surabhi Enclave, The Green Garden, Narayan Plaza and Ratna Priya. The company prides itself on its ample in-house resources that enable it to undertake projects on a grand scale.
The company was recently approached by SAIL with plans for the development of a cooperative housing society of all employees of the public sector giant and this resulted in the development of the Sail City, one of the most ambitious projects undertaken by Kashish till date, spread over a whopping 30 acres of land and consisting of a total of 1719 residential units. The company has its own team of 350 employees and is looking at further expansion across the country. These technical and non technical professionals work tirelessly behind the scenes to ensure timely delivery, seamless construction and compliance to all legal and social norms.
Along with real estate, the company is engaged in the mainstream media sector with the satellite television channel called Kashish News and a broadcasting hub. This channel reaches out to viewers in Jharkhand and Bihar and the company has its own branch offices and studio complexes at Patna and Ranchi. Kashish is always focused on enhancing its quality standards and has been upgraded to the prestigious ISO 9001: 2008 from the ISO 9001: 2000. The company employs a team of skilled contractors and other experienced partners while working on projects. There is a system of periodic quality checks at almost every step of the entire construction and development process. All projects are built in adherence to mainstream global standards and codes.
The Quality Management System of the company is top notch and helps it meet customer needs with utmost sincerity in addition to setting benchmarks for other realty players to follow in its target markets.
less